Smart Windows
Posted by

Categories

Reports

Date

October 9, 2019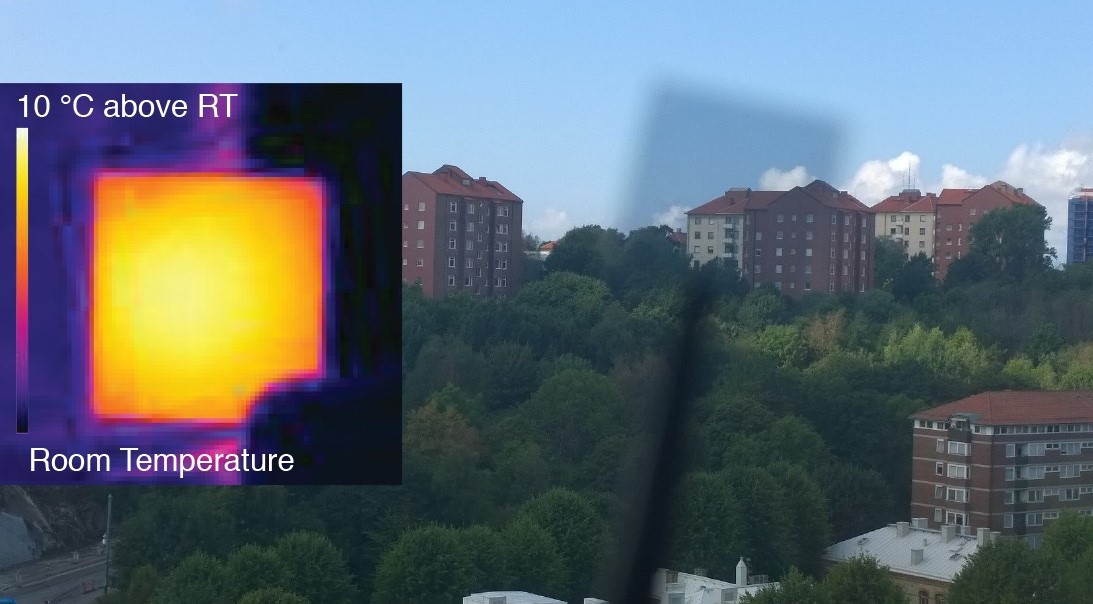 Sustainable production and use of energy are important challenges in modern societies. Energy management can be done in different ways, but one of the most effective and usual ways is to manage the thermal energy – important to countries that are facing the lack of fossil energy resources. Statistics show that the highest amount of heat is wasted in residential and office buildings through windows. In winter, the temperature of indoor and outdoor is highly unbalanced and the most useful solution to prevent energy loss is to keep the temperature of walls, windows, ceiling and the floor as close as possible to the indoor temperature.
"Light is one of the main factors affecting the outdoor and somehow indoor temperature as it contains heat" says Dr. Tavakol Pakizeh, an Associate Professor of Telecommunication at the Faculty of Electrical Engineering, K. N Toosi University of Technology.  "If we could control the amount of light absorption, we could control the heat as well. For instance, in winter we should try to absorb light as much as possible through our windows, but in summer – to keep the indoor temperature in an appropriate and low level – we need to reduce the penetration of light as much as possible. This is applicable by noticing the direction of light absorption."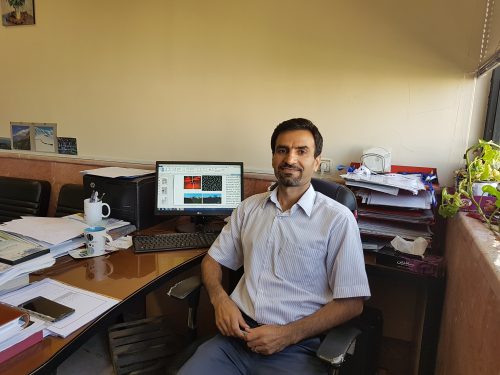 In order to control the light absorption, we have to change the structure of windows. Here the key point is that this change should neither cost us a lot, nor limit our visibility – this needs to happen in nanoscale!
"During our recent research work, we came up with nano structures that can be added to glass by lithography that contain some layers that may change in number and the material due to different factors", adds Dr. Pakizeh. "For thermal energy, we used 230 nm thermo plasmonic nano antennas which contain different layer of gold and nickel as metal layers as well as SiO2 and Al2O3 as dielectric layers above each metal layer."
Therefore, the heat generator can turn into a solar deflector by reversing the window orientation which emerged in our design as a transparent and colorless solar powered heater (radiators). The main material which has been used for transforming ordinary windows to radiators is nano plasmonic optical antennas. "we call them antenna because the main job of antenna is precisely to send and receive the waves in a particular direction. Similarly, in this case, we use nano plasmonic structure for managing optical and thermal radiation based on the direction we asked the nanostructures to radiate or absorb solar waves, without any influence on the color spectrum". The careful design of the structure and the materials composition leads to a better control on selectively and directivity spectral absorption.
Using these nano antennas on glass causes a directionality in light absorption and as a result in heat generation. "One of the most important advantages about using these nano antennas is that they don't limit the visibility of the glass. Experiments show that such protected glasses present a very high color rendering index of 98.76". Such material can also control light absorption directionally using the wavelength. So, one of the factors that affects the structure and number of layers is the wavelength that its absorption needs to be limited and this is exactly a window to further strengthen the application of nanostructures on glass.
The article detailing the main idea – Solar Transparent Radiators by Optical Nanoantenna – authored by an international team of researchers from K. N Toosi University of Technology of Iran, Chalmers University of Technology and the University of Gothenburg of Sweden, Stanford University of the United States, and the Academy of Sciences of China was published in the Journal of NANO letters in 2017.