1st MSRT – BMBF Joint Mobility-Call
Posted by

Categories

News

Date

July 21, 2019

Following the press conference of "1st MSRT – BMBF Joint Mobility-Call" by Dr. Hossein Salar Amoli, Deputy Minister of Science, Research and Technology (MSRT) in charge of international affairs in January 2019, the winners of the competition will be announced by the end of July.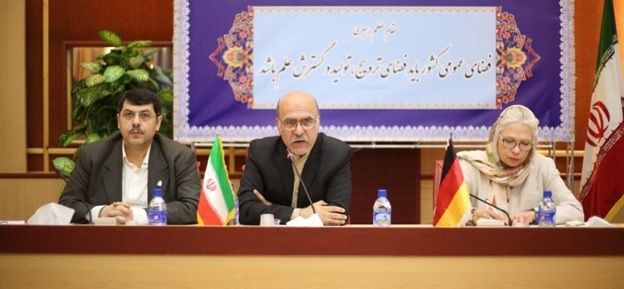 The competition was initially set for two years in the framework of a defined collaboration with regards to a memorandum of understanding between MSRT and federal ministry of education and research (BMBF) of Germany. It was also cited that bio-diversity, biological economic, food safety, health, and environmental issues (especially, water resources and climate change) would be among the preferred subjects. Each proposal was submitted by a faculty member or a researcher from Iran in collaboration with a researcher from Germany.
"The projects participating in this competition have been separately evaluated by both Iranian and German ministries, and in this step the results will be summarized and finalized in a joint meeting between the delegates," says Dr. Koohian, the Deputy of International Affairs of MSRT.
Among the goals of this program are outstanding achievements such as exchanging researchers, developing joint research consortiums, making long-lasting research projects, making more coordination between the researchers, as well as developing a framework in order to organize bilateral events such as conferences and workshops.
The assessment criteria include: applicants' academic outcomes, quality and innovation of the proposal, its ability to develop new collaborations between Iranian and German researchers and finally the contribution of young researchers. Dr. Koohian also adds that "the selected projects will be promoted and financially supported jointly by both ministries".
It is most notable that there are five proposals from KNTU among the competitors that are expected to be judged by the end of July.