KNTU – IITD Joint Webinars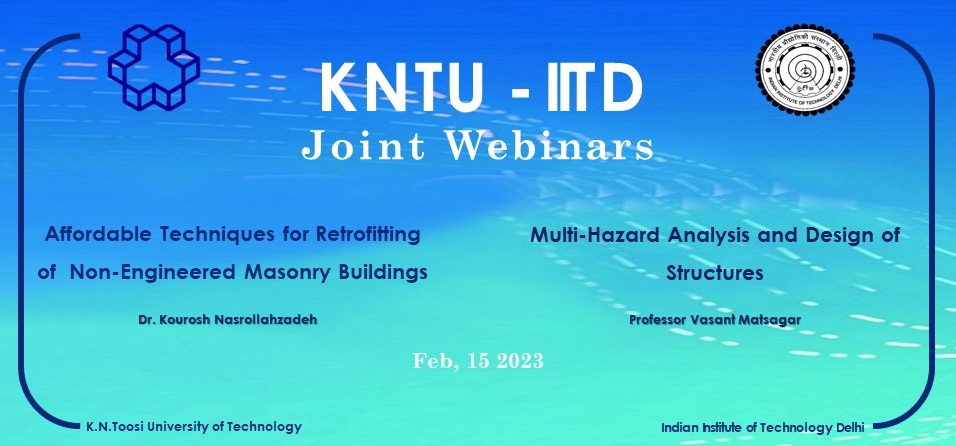 Faculty of  Civil  Engineering of K.N.Toosi University of Technology and Indian Institute of Technology Delhi (IIT) holds a joint  Webinar. Affordable Techniques for Retrofitting of  Non-Engineered Masonry Buildings and Multi-Hazard Analysis and Design of Structures by Dr. Kourosh Nasrollahzadeh from K.N.T.U. and Professor Vasant Matsagar from IIT on February 15, 2023.
In this webinar, the discussion will be about structural damages to the masonry houses during the past earthquakes in Iran, introducing several techniques for strengthening/retrofitting of masonry components, retrofitting techniques and introduction of multi-hazard effects on engineering structures and deliberated on multi-hazard analysis and design of structures.
Access code to participate in the webinar: 510400