The "fifth M.Sc. student seminar in Electrical and Computer engineering innovations"
Posted by

Categories

Reports

Date

January 28, 2021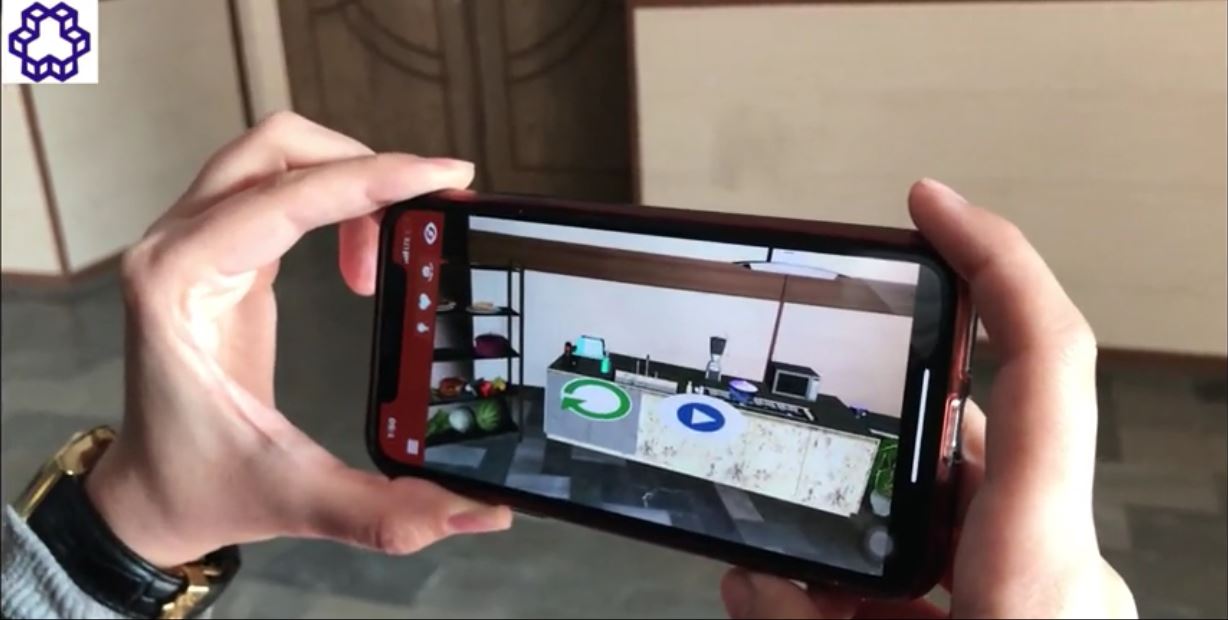 The "fifth M.Sc. student seminar in electrical and computer engineering innovations" was held by the Faculties of Electrical and Computer Engineering of K. N. Toosi University of Technology on December 14, 2020. At first, it was planned to hold this seminar in-person on February 24, 2020, "Engineering day." However, due to Covid-19 restrictions, it was decided to postpone the seminar and hold it virtually as a part of Research Week.
The selection committee chose 30 distinguished M.Sc. seminars among 265 seminars presented by the graduate students of the Faculties of Electrical and Computer Engineering in their seminar course. The presentations were divided into six sessions: Electronics, Mechatronics and Biomedical, Power, Control, Telecommunications and Computer Engineering.
Based on the session chair's evaluation, one distinguished seminar was chosen in each session. Fortunately, these seminars were well received by the faculty, alumni, and students. Following the Faculty of Electrical Engineering Dean's speech, all the presenters were appreciated and awarded in the webinar's closing ceremony. Moreover, the six distinguished seminars in each area were announced and awarded special prizes.
In the Computer session, Faezeh Arabnezhad, who presented "Semantic annotation and labeling of images using deep learning," won the best presentation award in this session. Accurate annotation is critical for efficient image search and retrieval. Semantic image annotation refers to adding meaningful meta-data to an image that can infer additional knowledge from an image. It enables users to perform complex queries and retrieve accurate image results. The presentation compared different image annotation techniques that use deep learning and semantic labeling.
Sepideh Nasrollahi, who presented "Studying and analyzing the methods of controlling underactuated systems," won the best presentation award in the Control session. She studied underactuated systems and proper control methods and investigated different challenges in controlling such systems.
Nima Noori presented his seminar on "Cancer cell trapping and sorting using a microfluidic device" and obtained the best presentation in the Electronics session. The application of microfluidics devices for cancer detection was reviewed and compared several cell separation methods.
Asieh Monir Vaghefi introduced a "Tokamak simulator and sensor arrangements for use in plasma shape estimation" and won the best seminar award in the Mechatronics and Biomedical engineering series. A comprehensive modeling capability will facilitate the development of advanced Tokamak regimes. The simulation project's mission was to develop a predictive capability for the integrated modeling of magnetically confined plasmas.
In the Power session, Peyman Amirian introduced "Resilience constrained generation expansion planning in modern power systems", and his work was selected as the best presentation in the Power session. The resilience of electricity grids to rare but severely disruptive events, such as natural disasters, has emerged as an essential aspect of power system planning. Development of resilience-oriented techniques is needed due to the limitations of reliability-oriented methods in addressing large unexpected outages. The presentation presented a novel decision analysis approach to enhance the resilience of a power distribution system.
The best presentation award in the Telecommunications session was awarded to Marzieh Omidi's research on "Optogenetics." Optogenetics is a method that uses light to modulate molecular events in a targeted manner in living cells or organisms. It relies on the use of genetically-encoded proteins that change conformation in the presence of light to alter cell behavior, for example, by changing the membrane voltage potential of excitable cells. The research evaluated light absorption in neural tissues and introduced a closed-loop control system for controlling neural cells.
It was impossible to hold these seminars without the efforts of Dr. Bahareh Akhbari, the secretary of the "fifth M.Sc. student seminar in electrical and computer engineering innovations", who organized the event and provided all the necessary resources.
The "M.Sc. student seminar series in electrical and computer engineering innovations" started in 2015 to present cutting-edge research by M.Sc. students. These seminars aim to improve the quality of research activities and encourage students to become more familiar with advanced research areas.