K. N. Toosi University of Technology named in Round University Ranking (RUR) for the first time
Posted by

Categories

News

Date

May 20, 2020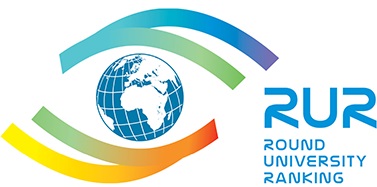 K. N. Toosi University of Technology named in Round University Ranking (RUR) for the first time
Eleven universities from Iran have been included in the assessment performed in 2020. KNTU was included for the first time and succeeded in gaining the fifth rank among all Iranian universities.
Round University Ranking (RUR Ranking) is a world university ranking published by independent RUR Rankings Agency in Moscow, Russia. The agency also offers consultation services to universities in order to improve their competitiveness. The assessment is based on 20 indicators distributed among four key dimension areas: teaching (40%), research (40%), international diversity (10%), and financial sustainability (10%).
Most of the required data for each university is provided by Clarivate Analytics and also using a unique annual survey run by Thomson Reuters – Global Institutional Profiles Project (GIPP). The data for GIPP has been collected annually in April – May and encompasses 829 universities and research institutes all over the world. The respondents' population is almost 10,000, resulting in nearly 60,000 responses that comprehensively included all the aspects of the universities on education and research.
The ranking 2020 ranked Iranian universities as follows: Tehran University of Medical Sciences (222), Isfahan University of Technology (239), University of Tehran (339), Iran University of Science & Technology (456), K. N. Toosi University of Technology (470), Babol Noshirvani University of Technology (577), University of Isfahan (591), Shahid Beheshti University (596), University of Kashan (614), Allameh Tabataba'i University (684), and Alzahra University (721).